Fertility Acupuncture
Fertility acupuncture combines the art of Chinese medicine with evidence based protocols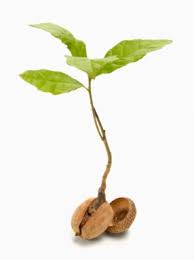 developed around the world. Our Seattle based practice blends the best of traditional East Asian Medicine with modern clinical protocols. We offer preconception preparation, natural fertility, whole systems TCM, IVF/IUI support, miscarriage prevention and recovery, as well as diets to support fertility.  We are the first clinic in Seattle to offer Low Level Laser therapy for fertility. We are also proud to offer abdominal Massage for fertility, prenatal massage and counseling for fertility.
Grounded in Tradition Acupuncture points are areas of decreased electrical conductivity where qi, or the body's energy flows freely. The goal is better health through a balancing of this energy and the internal organs. Diagnosis through the pulse, tongue and observation can often uncover imbalances that modern methods cannot. Most people find their treatments to be quite relaxing.
East Asian medicine is rooted in a deep connection with nature and natural processes. Better fertility can be achieved by harmonizing the body's natural cycles. This leads to a healthier mom and baby both during pregnancy, postpartum and beyond.
Proven with Science Modern research has shown that fertility acupuncture:
regulates hormones
increases blood flow to the pelvis and reproductive organs
regulates endocrine function
regulates immune function
 moderates pain through the production of opioids and endorphins
decreases inflammation
decreases stress and the effects of stress
Treatments
Infrared heat, cupping, gua sha, food therapy, moxibustion, meditation, and/ or Chinese herbal therapies may be used in addition to acupuncture. We encourage our patients to use our program on its own, or integrated with conventional medicine.
FERTILITY MEDITATION DOWNLOADS