Labor Induction, 34-36 weeks
Acupuncture for labor induction or to promote labor can be done 1-6 times weekly starting in week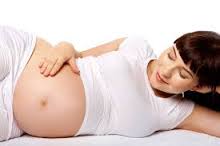 34 through birth. Treatments at this time focus on preparing the body and mind for a smooth labor.
Acupuncture can help:
soften the cervix to allow dilation
promote smooth and effective contractions at the appropriate time
improve stamina
calm the mind and spirit
Article: The Use of Acupuncture as a Routine Pre-Birth Treatment
The time just before birth is one of transition. Preparing for birth the body is releasing hormones which can bring up many emotions. A pregnant mom can feel anxious, excited, scared, elated or all above the above and more. During this powerful time we seek to empower the expectant mother and support her in whatever way she needs. East Asian medicine doesn't force the body into labor but supports the natural progression of labor.
Testimonial- My due date was 1 week away and my cervix was only slightly softened. This was my first baby and I was nervous that I would need to be induced. I'd heard that Pitocin can make contractions very painful. I began daily acupuncture and on the second day I felt really bad. I was dizzy, hormonal and lots of lower abdominal pressure. Lindsey assured me this was a good sign and when my midwife checked me the following day I was 2 cm dilated!! I continued with treatment and delivered without an induction 2 days past my due date. We are so happy to meet our little girl! Layra