Dr. Abigail Callahan, Prenatal Chiropractor- West Seattle Only
Dr. Abbie has been in the medical field for over a decade. She is a former registered nurse and certified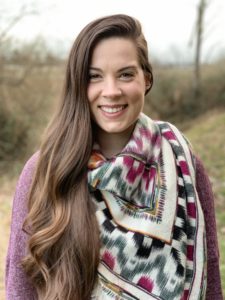 professional midwife with a passion to see women, children and babies thrive. She chose to become a prenatal chiropractor because she wanted to work with women and babies outside pregnancy and the limited postpartum period she had with them as a midwife. She is deeply passionate about holistic living and having full integration between body, mind and spirit. She believes the chiropractic adjustment is one of the most powerful ways to aid in this integration. In addition to the training she received during school, she has also attended over 40 seminars to enhance and expand not only her understanding of chiropractic, but also the services she can offer to individuals in her care. Her certifications include Webster technique and Craniosacral Fascial Therapy. Webster technique is especially effective for turning a breech baby. She specializes in prenatal and pediatric care. Dr, Abbie does not take insurance at this time.
We are so happy to have added chiropractic to our services. We feel this therapy is invaluable to pregnant women and can make both pregnancy and birth a more comfortable and empowering experience. A prenatal Chiropractor can help at any stage of pregnancy. The hormone Relaxin works on the body just as it sounds to relax ligaments and tendons. Sometimes things can become too relaxed! Chiropractic is useful in treating pregnancy related issues such as:
Round ligament pain
Low back pain
Hip pain
Neck pain
Turning a breech baby
Promoting labor
It is also useful in postpartum recovery. It can add in healing the body post birth. Babies can also benefit from subtle and gentle adjustments after birth. Both mom and baby have been through a huge change! They need care to recover.